Overview
Nimble Storage Overview
Nimble Storage's mission is to deliver the most efficient flash storage products on the market. In 2010, Nimble launched its first products, based on its patented Cache Accelerated Sequential Layout (CASL™) architecture, which uniquely leveraged the speed of flash and the cost-effective capacity of hard disk. With the introduction of Adaptive Flash in 2014, Nimble arrays can intelligently and dynamically allocate storage resources to satisfy the changing needs of today's business-critical applications.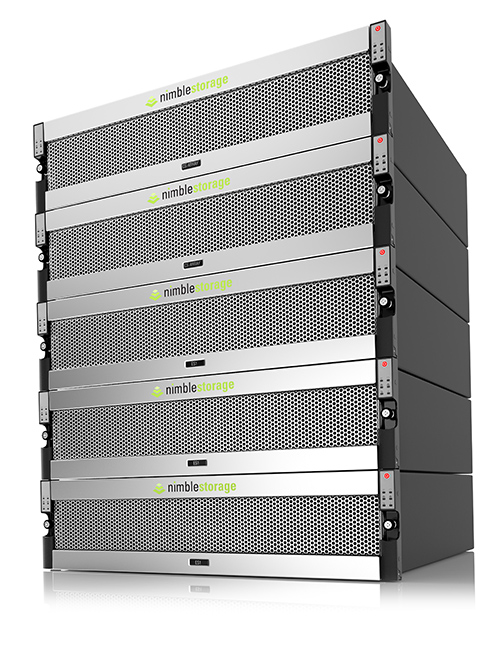 Products and Features
Adaptive Flash
Nimble's Adaptive Flash platform dynamically and intelligently adapts performance and capacity to answer the changing demands of business-critical applications.
InfoSight
InfoSight™ monitors all Nimble arrays, collectively and individually, from the cloud to keep them running in peak condition and to offer expert guidance on system upgrades.
CASL
All Nimble arrays are based on its patented Cache Accelerated Sequential Layout (CASL™) architecture which leverage's the unique benefits of flash and hard disk.
CS-Series Products & Specifications
Nimble's CS-Series arrays form the building blocks of its Adaptive Flash platform, delivering performance, capacity, seamless scalability, integrated data production and simplified management – all in an affordable package.
Solutions
SmartStack
SmartStack™ is a pre-validated reference architecture based on Nimble's Adaptive Flash arrays, and best-of-breed solutions from industry leaders.
Virtualization and VDI
Nimble solutions offer adaptable performance, cost-effective capacity, and seamless scalability ideal for server virtualization and virtual desktop infrastructure (VDI).
Alliances
Nimble enjoys strong partnerships with leading IT product and solution providers including Cisco, Oracle, Microsoft, Citrix and VMware.