Why should you choose INFORTECH as your IT Service Provider?
We understand that we need to win your TRUST in order to win your business. Before you hire us,
how can we convince you how good we really are?
We think our Clients who entrusted us with their IT can convince you!
Hear what they have to say…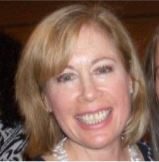 After Hiring INFORTECH… Magic!!!
Before we engaged INFORTECH, 30 employees came to me with endless issues and problems. As the Director of Finance, I am concerned about security since we have a great deal of intellectual property on our laptops and servers.
After hiring INFORTECH…magic!!! I can stop worrying about IT! Now the employees just contact them and I know their problems are being handled by the experts. What a time saver and an anxiety reducer!
I'm a very demanding customer who absolutely needs quality service and fast response, and they've never let me down. Their response time is better than anyone else I've ever worked with. If you need things done yesterday and with efficiency and accuracy, INFORTECH is the way to go.
Eve Cohen
Director of Finance,
Avogy, Inc.
---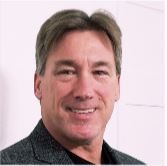 INFORTECH Brings a Complete, Well Managed, Secure IT Solution!
By engaging INFORTECH, the biggest benefit we gained was that I don't have to split my limited IT budget between various skill sets needed to meet the ever-evolving requirements to run our IT. I do not need to use precious headcount on different roles and skill sets of IT experts. INFORTECH's team covers all roles and expertise from global connectivity, network, cyber security, telecom, servers, and desktop support. I do not have to choose one skill set over another, as I would have to if I had to staff with employees or contractors.
INFORTECH does not take a set and forget approach to anything about IT. They are constantly re-evaluating our IT infrastructure and making changes as needed. Also, Philip and his staff never hide, they are always available to handle any issues. If you are looking for an IT Team that is constantly on top of things, you should go with INFORTECH.
Michael Lund
Former CFO,
Microbar, Intematix
---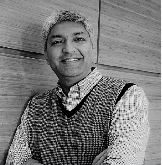 IT Service That Is Tailored for Us!
When I first started working with INFORTECH, I was the CEO of a start-up engineering company. INFORTECH's Managed IT Services was quite flexible and fit our need at every stage of our growth. We had the benefit of INFORTECH's experienced staff, who assisted us with our technical decisions by offering methods to reduce our spending initially and grow IT features as we grew.
If I can identify one key benefit of working with INFORTECH, it is the flexibility in their Service. They took care of all our needs and suggested added features only when we needed them. If you are a growing business, pick INFORTECH, they will work with you to provide your IT needs as your business grows.
Dinesh Ramanathan
CEO,
NexGen Power Systems
---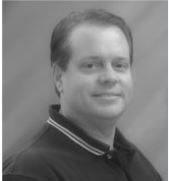 As a Small Business Owner, I Trust INFORTECH!
As a small business, we needed professional help scaling the appropriate solutions for our Internet, Networking, Security and Telecom needs. INFORTECH recommended appropriate systems and solutions including Telephone System, Network, Firewall and End-point Security.
I have found other IT companies pass support issues off to technicians who don't have the experience or knowledge to get the job done. I trust INFORTECH with the best options for my business, since they have experienced and knowledgeable people in their team, and that they take the time and effort to understand my business needs.
Also as a small business owner, I found it important that INFORTECH team takes the effort to connect with me on a Personal level.
Bob Meir
President,
ATA Gymnastics
---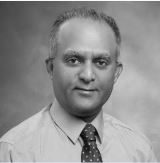 Call INFORTECH When You Need a Wholesome Solution
As the IT Director, I have internal resources to manage our routine IT operations. We engage INFORTECH for specific IT Projects which requires specialized skills or resources which is not available internally within my team.
Recently, we chose INFORTECH as the Office 365 Cloud Partner and also hired them for the Microsoft Office365 migration project. Email plays a large part in our day-to- day functions and any downtime creates business continuity and productivity issues. The responsibility to manage, monitor, administer & backup multiple Exchange Servers to support 300 email users was absorbing a lot of our technical resources. Under the recommendation of INFORTECH, we decided to move to Microsoft Office 365 Enterprise Plan. We chose INFORTECH as the Office 365 Cloud Partner and also hired them to manage the Office 365 migration project. The migration went smoothly without a glitch and moving to Office 365 freed up a lot of my internal resources.
Another important benefit of buying Office 365 through INFORTECH is that, we get the additional support of their team with Email, Spam Filtering or Office 365 Application related issues. As opposed to a typical IT vendor, Infortech offers a wholesome solution to our projects. Instead of a stereotypical quote, they ask the right questions to give us turn-key, wholesome solutions that follow best practices, and meets my budget.
If you are a Business IT decision maker looking to have expertise of a group of Infrastructure, security & networking experts give you a complete solution for your projects, then INFORTECH is the right choice for you.
Tarun Joseph
IT Director,
SpiderCloud Inc.
---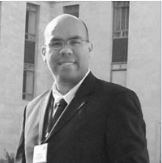 One Word to Describe INFORTECH's Service: Reliability!
After moving to INFORTECH's Managed IT Service, we experienced almost no down time. When issues arose, their response was fast. They were very flexible in working and connecting with other external systems not managed by them. When we needed a modification, they were addressed expeditiously. INFORTECH acted like a true partner, working with us finding the best tool at the best cost/benefit.
If you are Business or Non-profit Organization Manager, considering outsourcing your IT, I would recommend that you talk to INFORTECH, take the time to explain your needs and challenges clearly and listen to their business proposal, compare it with the alternatives and then make a decision. You will see the added value with INFORTECH.
Alejandro Serrudo
Director,
MBDA Business Center, San Jose
---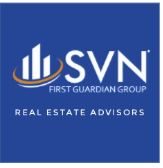 Prompt and Outstanding Service!
The biggest benefit in getting Managed Services from INFORTECH, is that I don't have to think about it! When there is an issue or we need a change done to our systems, now I'll simply send an email or pick up the phone. The INFORTECH Team takes it from there.
We have had too many IT firms and one of my biggest complaints is how long it takes to get someone to reply. That rarely happens with INFORTECH. While they are working on the request I receive updates on how things are progressing. So, when someone in the office asks status, I can actually give an actual status versus 'I think they are working on it'.
If your business relies to Computers and Telephone systems to operate, then you need Managed IT Services from INFORTECH. You will not be disappointed!
Jan Getty
Project Director,
SVN First Guardian Group
---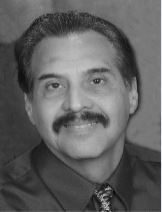 Excellent, Prompt Service!
After engaging INFORTECH to manage our IT and Telephone System, we experienced outstanding Service and Support. They follow-up on service requests promptly. They have highly skilled people to address any problems with our IT. I would strongly recommend INFORTECH to any Small Business owner or Non- Profit Organization as their IT Service Provider.
David Mendoza
Director,
MBDA Business Center
---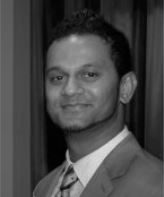 Perfect IT Partner Your Business Can Grow With!
I worked with INFORTECH at two of my companies. As a Technology Start-up Company and growing rapidly, our Compute, Storage and Security needs evolved at the same rapid pace as our growth. I needed someone that my team could consult and partner with and INFORTECH provided that. Their team spent time understanding our needs and prepared solutions for us and thus accelerated our IT growth.
One of my major frustrations has been slow service and support turnaround time from IT Service providers unless I was a high paying customer. Also, at first, when you are starting out, it looks easy to go with a popular online or cloud based service to run your IT. However, you are one of thousands of clients. When you pick up your pace of growth those services will fall behind and gets in the way of your business. INFORTECH has kept up with our needs and always been prompt in responses and actions when my team needed assistance. Their approach to service which is focused on my business allows for much more attention to me as a client.
If you need a Trusted IT partner who pays attention your business needs, go with INFORTECH!
Lloyd Jacob
Founder & CEO
BigEngage.com
---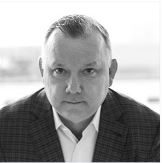 IT Partner with a Can-Do Attitude!
We were looking for an IT Service provider who has the capability to handle complex IT Environments.  Our IT environment was not a typical office type of 'Servers and PCs' set up.  As a software engineering company, we had complex testing infrastructure that involved Clustered Servers and Complex Networks.  Each Engineer worked with a Laptop and Engineering Workstation.   When we interviewed INFORTECH, they came in and talked to us with a positive Can-Do attitude.  After much scrutiny, we hired INFORTECH for an IT assessment. Their team spent several days, sifting through our infrastructure, and generated a comprehensive report with all the findings.  The report was an eye opener for us, identifying deficiencies and vulnerabilities and provided us best practice recommendations for improvement.
We decided to hire INFORTECH as our permanent IT Service Provider.  It was one of the best decision we made about our IT. INFORTECH's Consultants worked with our engineers to sort out and clean-up our networks, servers and helped us to select, acquire and deploy new Software Testing Infrastructure.  Our Office IT, Engineering IT, and Telecom became a non-factor once we outsourced its operation to INFORTECH.  I would strongly recommend INFORTECH as the IT Service provider for any size business with complex IT needs.
Randy Acres
CFO,
Calypto Design Systems
---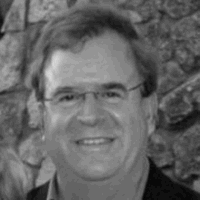 Go-To Partner for Datacenter & Private Cloud Solutions!
It was great to work with Philip and his Team at INFORTECH for defining and building a Managed Datacenter Solution for VCE's Vblock testing platform for third-party applications. Philip showed thorough knowledge & experience in Datacenter Infrastructure, Cyber-security and High availability hosted platforms. I highly recommend Philip and his Team at INFORTECH to any company looking for Datacenter Services or Private/Hybrid Cloud Solutions.
Pete Hammack
Sr. Manager, ISV Business Dev.
VCE, DELL-EMC